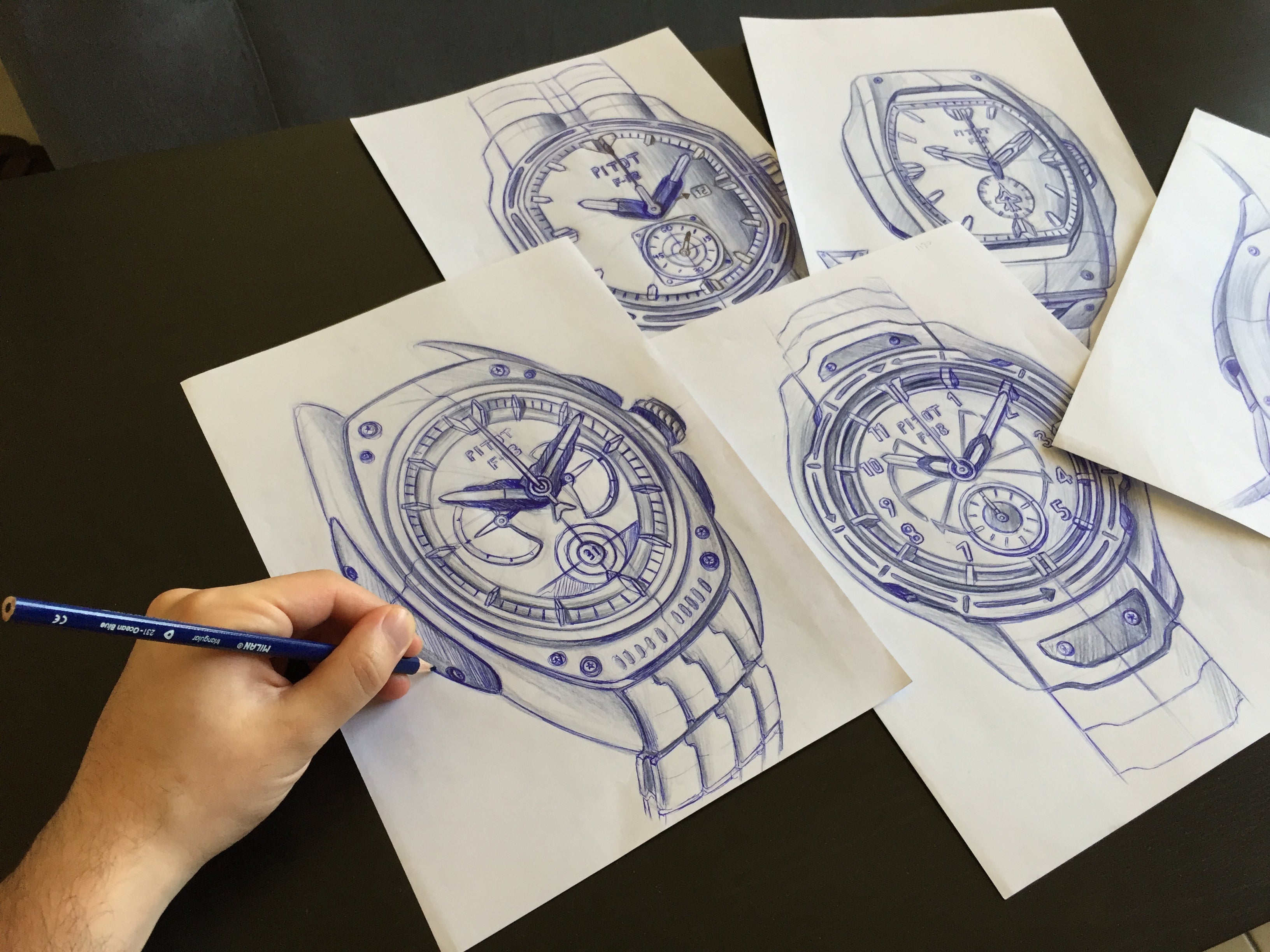 Jul 08 , 2019
While waiting on the F14 Tomcat inspired prototypes from the factory - we now have started the work on sketches for the F18 Hornet inspired watch.
After spending a long time studying the F18 from pictures and video, I have now analyzed the signatures of the F18 Hornet, and again I'm impressed by science and the technical aspect of building an airplane, a fighter jet developed for maximum performance in all conditions is always impressive.
Some of the key signature on the F18 is the double vertical fins that are angled outwards, the twin-engines - closely mounted, the round air intakes - these are some of the key signatures we are incorporating in this sketch design.
The watch is being kept in Titanium and build around an automatic movement, with some carbon fiber parts on dial and side case.
This watch gonna be the first in the series of watches inspired by fighter jets, who have a metal bracelet.
Later we gonna show the final sketch when the design is registered in the patent system as all our watches has been. 
---