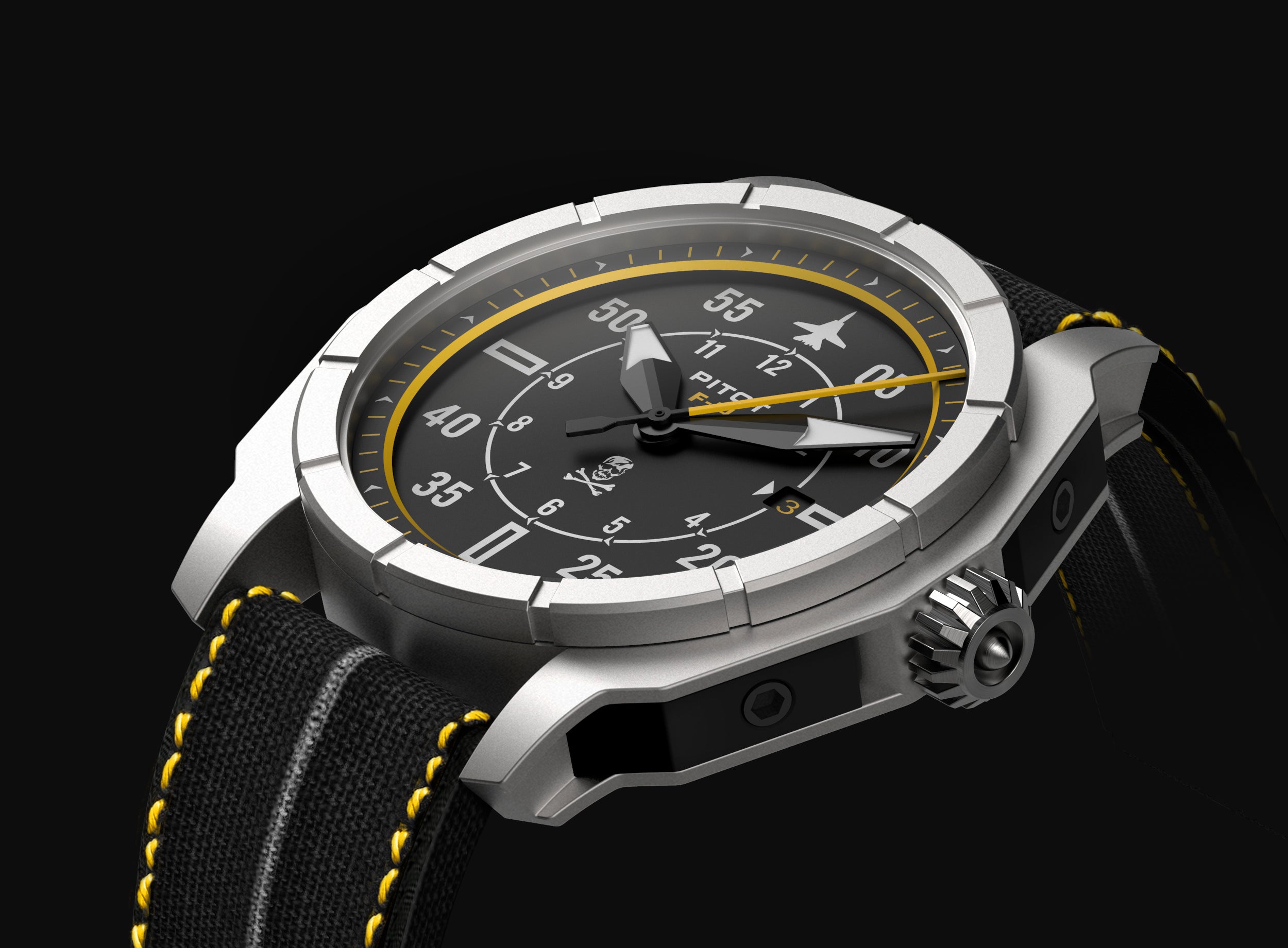 Mar 15 , 2019
Hi all,
On Monday the 18/3-2019 at 6 am UTC - I'm going to launch a very special crowdfunding campaign on Indiegogo, with only 50 watches at the price of only $270 - that's less than half of the future retail price expected to be $600.
The new F14 inspired watch has an automatic Miyota 821A with a customized rotor with an F14 outline.
At the outer radius of the F14 outline is the pattern of the engine nozzle.
The watches are inspired by the F14 and the Topgun movie, who I am a big fan of.
Inspiration also came from the fighter squadron VF84 and VF103, they have a long history of navy flying and their F14 Tomcat painted in Jolly Rogers pirate theme, look so cool with skull and bones.
The watch is made from stainless steel 316L, who is glass powder blasted to get the color of the skin of the F14, which is a light grey paint.
With the sapphire glass with AR coating, this watch is approved for 10ATM.
On the side of the watch, we have made some big air intake look alike, inspired by the very significant air intakes the plane has. To give it some depth, we have installed stainless steel black PVD inserts, with a single screw.
At 9H on the side, the case is engraved with F14.
The strap is designed for this watch and is very sporty and unique and follow the color palette of the watch. It is 22 mm width that fit the big case good.
The dial is in black and yellow with some white and has the date window at 3H.
The outline of an F14 Tomcat with wings out is at 12H, and at 6H the skull and bones are viewed.
The crown is in 316L, inspired by the engine.
---