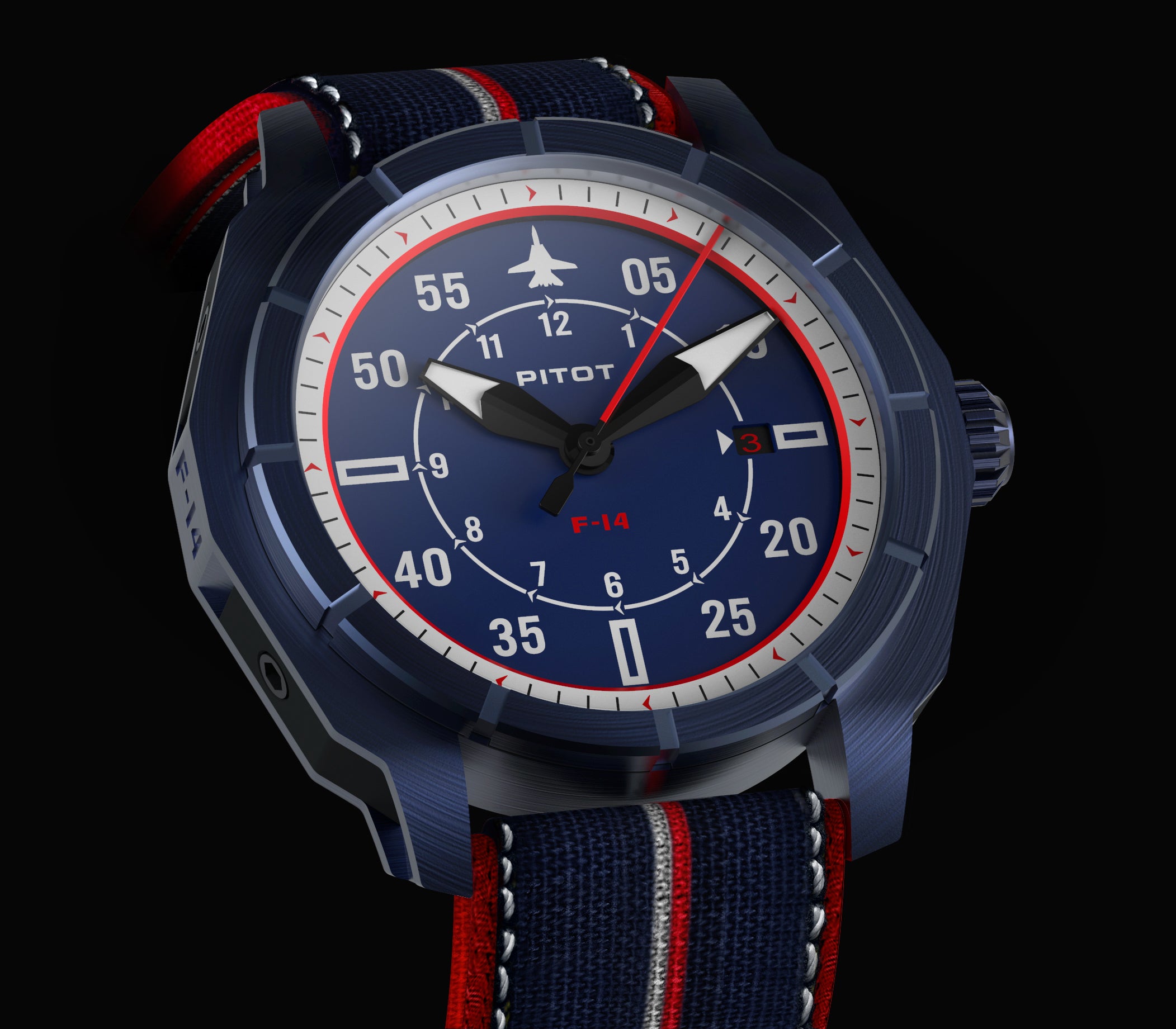 Apr 22 , 2019
My mini-campaign ended with 156% funded and now im preparing the big campaign on Kickstarter with start Aug or Sep - I'm gonna do a special campaign until then on Indiegogo within 2 weeks with the Maverick Blue PVD inspired watch and gonna offer this for only $270 ($250 if on my newsletter) - I think it looks amazing and can't wait for the prototype to arrive!
This automatic watch is based on the F14 Tomcat Jolly Roger version, but the colors have changed and the skull doesn't figure here.
The watch is inspired by Maverick's helmet from Top Gun and has the F14 Tomcat air intakes in the side.
---