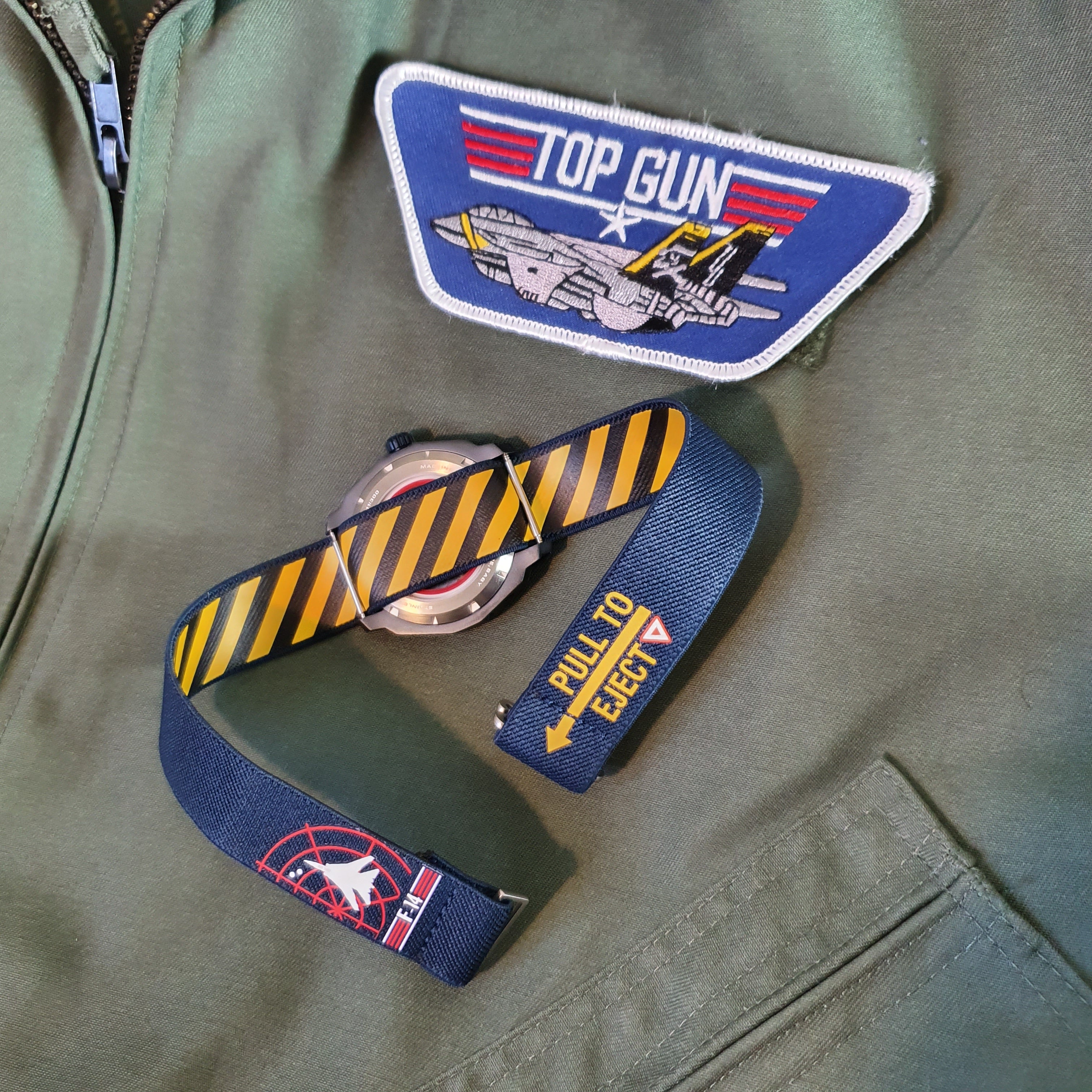 Nov 25 , 2021
PITOT watches and Nickmankeydesigns has teamed up to deliver a new F-14 Tomcat strap based on the Hazardliner series with the PULL TO EJECT graphic and the Unique Hook Strap lock system from Nickmankeydesigns.
The strap comes in navy blue with matching stitching and stainless steel patented hook strap.
The strap 22 mm fits the F-14 Tomcat watches.
The strap is handmade in the US and delivery time is between 8-10 weeks because of many orders in their shop.
It is possible to buy Apple watch adapter for this type of strap at Nickmankeydesigns also. Link to adapter
---